VIBRA Skincare cosmeceutical products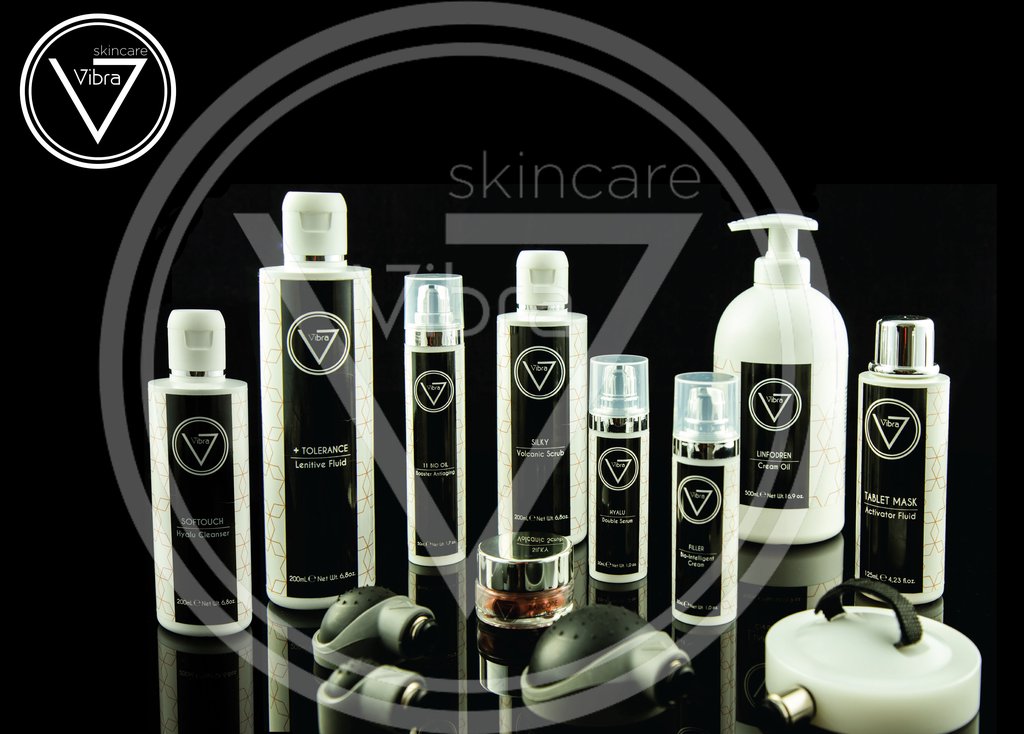 The VIBRA Skincare line was created with the aim of offer the best possible synergy between cosmeceutical products and technologies with selective vibrations. The entire line consists of advanced products, perfectly tuned with the technologies with which they are combined, able to amplify the results.
It is characterized by sophisticated technology based on the formula Intelligent Care System. The revolutionary novelty is the use of functional substances known as bio-intelligent substances that act in completely autonomous way, localizing as a GPS the focal point of the imperfections and working on them with an intensive and profound action.